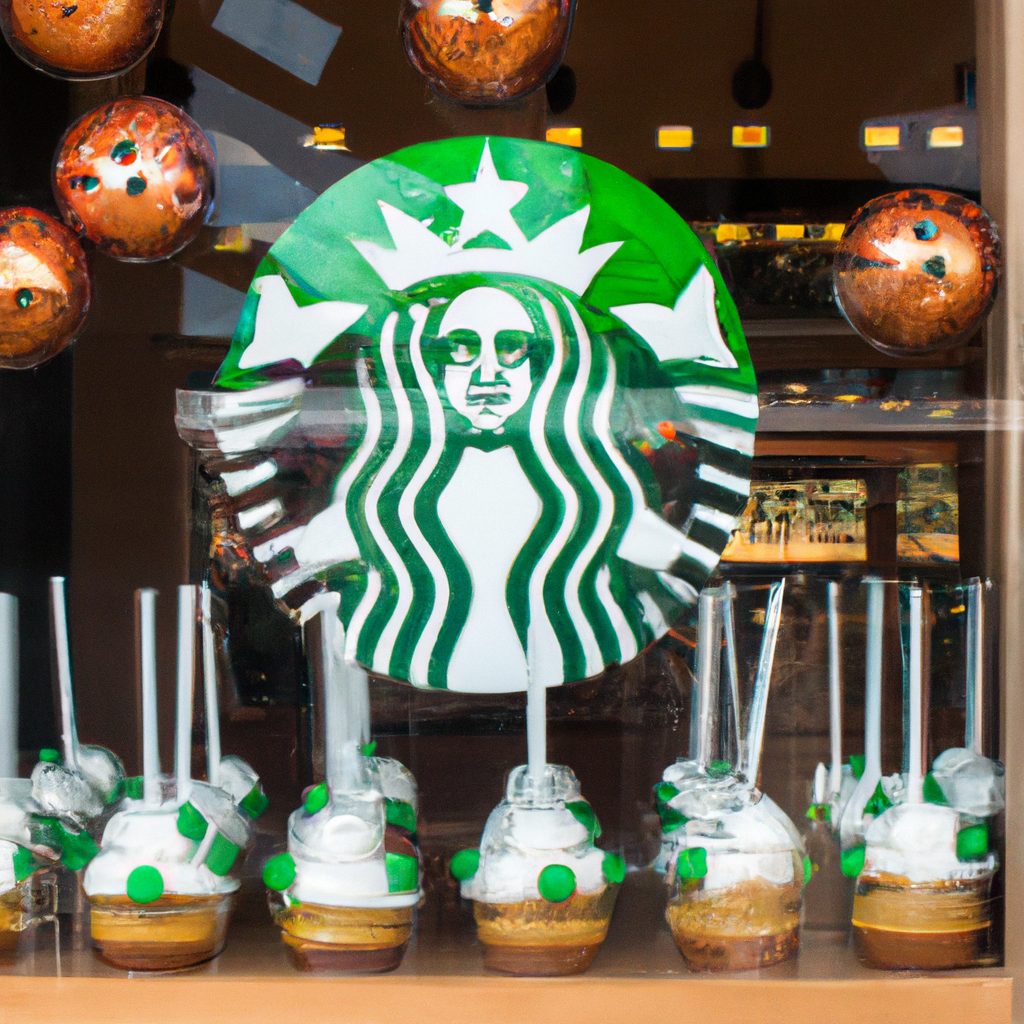 What Is A Cake Pop?
A Cake Pop is a popular snack item that is served at many coffee and bakery shops. It is a small ball of cake that has been covered in frosting or other sweet treats. Cake pops often come in a variety of flavors and are decorated with sprinkles, icing, and other adornments. They are also often served on a stick, making them easy to enjoy on the go.
Let's get into more details about cake pops and answer some frequently asked questions:
Ingredients
Your classic cake pop is made from three simple ingredients: butter, sugar and eggs. These three ingredients combined will form the basis of your Cake Pop mix. Depending on the type of Cake Pop you would like to make, additional ingredients can be added in various forms such as cake crumbs, chocolate chips and sprinkles. Different colors and flavors can also be added to give your cake pop its desired look.
When preparing a Cake Pop mix, it's important to make sure that all the ingredients are combined together evenly along with sufficient mixing time to get the best results when baking. After combining your ingredients together, you can then begin forming your mixture into round shapes or whichever shape you desire – putting care into each one is worth it! Allow your Cake Pops to cool before inserting sticks in them if desired. You now have ready-to-decorate treats made with just a few ingredients.
Nutritional Information
Cake pops are small balls of cake mixture on a stick. They can be made with different flavors of cake and frostings, so they can be customized to your own tastes.
The nutritional information for each cake pop will vary depending upon the recipe used, but generally they contain around 211 calories per serving and provide 13 grams of carbohydrates, 9.3 grams of fat, 0.8 grams of protein, and 24 mg of cholesterol. Additionally, Cake Pops contain Vitamin D (0% DV), Calcium (6% DV), Iron (2% DV), Potassium (2% DV) and Magnesium (1% DV).
All nutritional information should be taken from the packaging or label if available.
How Much Does A Cake Pop Cost?
A cake pop from Starbucks typically costs around $2.45, depending on the location. Prices may vary from store to store, so it's best to check in advance.
In this article, we'll discuss the cost of a cake pop at Starbucks as well as other frequently asked questions about the popular treat:
Price Range
Cake pops are small, decadent treats that come in a variety of flavors and can make a great addition to any special occasion or gathering. Cake pops are usually sold in packages of 5-10, but can also be purchased by the individual pop.
The price per cake pop varies depending on size, flavor and topping. As an example, an average cost for a standard-sized cake pop from Starbucks ranges from $1.95 – $2.50 per pop while mini cake pops typically cost between $0.75 – $1.50 each. Finishing options such as dipping the pop in chocolate or adding decorations such as sprinkles may incur additional costs.
If purchasing a large quantity of cake pops, most vendors offer discounts for bulk orders beyond 5 or 10 pops at a time, which can reduce the overall costs significantly for those catering larger events.
Special Offers
At Starbucks, cake pops vary from around $1.95 to $2.50 each, depending on the store location and bakery selection. Seasonal and special edition cake pops may be more expensive. Other retailers may offer different prices, depending on the cake pop ingredients, additives and designs used for each item.
Look for discounts and special offers when you buy cake pops at retail locations or online. Many stores offer promotional codes or multi-buy deals that can help you save money when ordering from their online platforms or delivery services. Additionally, some stores will offer free shipping if you meet a specific purchase total on orders over a certain value. These offers are subject to change regularly, so it's always a good idea to check the website beforehand in case there is a great deal available now!
Where Can I Buy A Cake Pop?
Cake pops are a delicious and easy to eat treat that Starbucks offers. You can find cake pops in select Starbucks locations and you can purchase them individually or in packs. However, there are some things you should know before buying a cake pop at Starbucks, such as what the price is, what flavors they offer and how to order them. Let's take a closer look at all the different questions you might have when it comes to buying a cake pop at Starbucks:
What is the price?
What flavors do they offer?
How do I order them?
Locations
Cake pops can be purchased in a variety of places, depending on the type of cake pop desired. Grocery stores and bakeries often have pre-made cake pops available in their prepared food sections. Popular chain restaurants such as Starbucks and Panera Bread may also carry them, along with coffee shop chains like Dunkin' Donuts.
Online retailers are great sources for custom cake pops, as they offer a wide selection of flavors and designs to choose from. Companies like Nothing Bunt Cakes, Sugar Pop Designs, Sweet Floral Cake Boutique and Bakerella offer custom designs that are created just for you.
Local bakery or dessert shops may be the best for unique cake pop creations. These local establishments often specialize in creating one-of-a-kind treats that reflect each customer's vision. Whether its wedding favor cakes, birthday cakes or party desserts, your local bakery can help you make a special occasion even more memorable with customized cake pops!
Online Ordering
Cake pops can generally be found at a variety of retailers, including Starbucks, Dunkin' Donuts, and even from bakeries and grocery stores. While ordering these treats online might not be the most cost-effective solution in the short run, due to shipping costs, it is becoming increasingly popular.
On the plus side, ordering online has some distinct advantages. For instance, you'll be able to receive your order much faster (sometimes within one business day) than if you were to wait for in-store pickup or delivery. Additionally, you'll have access to a wide selection of cake pop flavors and varieties that are typically not available locally. Of course, this convenience comes at a price – depending on which retailer you choose and where you are located, prices can range significantly for cake pops purchased online.
If you're looking for an easy way to purchase cake pops for special occasions or just for every day enjoyment without having to leave your home or office – then don't worry because there are lots of options! Just make sure that if you're ordering from an unfamiliar website or vendor; check customer reviews before making your purchase in order to ensure quality products and timely delivery.
What Are The Different Cake Pop Flavors?
Cake pops are a delicious treat offered at many Starbucks locations. They are a great snack or dessert item and are available in a variety of different flavors. Common flavors include vanilla, chocolate, red velvet, and birthday cake. Whether you're looking for a light snack or a special treat, there is sure to be a cake pop flavor to suit your taste.
Let's take a closer look at the different cake pop flavors that are available:
Classic Flavors
Cake pops can take on a variety of flavors, ranging from classic favorites to more unique offerings. Classic flavors are an excellent choice for anyone who wants a tasty treat that can satisfy the sweet tooth without being too daring in terms of flavor.
Classic flavors such as chocolate, vanilla, strawberry and lemon provide a reliable base for each cake pop. You can easily mix and match these classic options with other ingredients to create delicious new options. Some popular combinations include chocolate and peanut butter, strawberry and cream cheese, or lemon and blueberry.
These classic cake pop flavors are often enjoyed by both kids and adults alike—they're sure to be crowd pleasers! You can also find pre-made mixes that come in these classic flavor combinations. Try different iterations of your favorite flavor to make the most out of your cake pop experience!
Seasonal Flavors
Bakers have come up with some truly incredible seasonal cake pop flavors over the years! The trick is to find a flavor that is interesting and seasonal (e.g., peppermint for Christmas, pumpkin spice for Thanksgiving, strawberry for summer) to make the flavors stand out during special events or holidays. At Starbucks, some of their most popular seasonal cake pop flavors include:
Spring: Lemon and strawberry lemonade
Summer: Blueberry and mango
Fall: Apple pie, pumpkin spice and cinnamon chai
Winter: Candy cane, peppermint and holiday spice
Cake pops are also great year-round options! If you want to try something different, you can go bold with even more unique flavors like matcha green tea, chocolate cherry or red velvet. And if you're looking for healthier options, there are plenty of lighter recipes made with healthy ingredients like almond butter or yogurt. You can also add natural flavors like raspberry or blueberry puree or citrus zest to give your cake pops an invigorating boost!
Are Cake Pops Vegan?
Cake pops at Starbucks can be great vegan treats if you choose the right flavors! There are a variety of different flavors of cake pops available at Starbucks and some of them are vegan. Let's look at some of the different vegan options at Starbucks and answer the question: Are cake pops vegan?
Vegan Options
In many cases, cake pops are not vegan because traditional recipes call for animal-derived ingredients such as butter, eggs, and cream. However, vegan alternatives to these can easily be used in order to make the delicious treat plant-based.
Common substitutions include vegan butter instead of regular butter, flaxseed eggs or egg replacements in place of traditional eggs, and a variety of dairy free types of milk and creams. For example, almond milk is a wonderful option for incorporating creamy flavor into cake pops without using any dairy products.
Getting creative with vegan ingredients can also help create fun flavors – such as coconut cream and chocolate chips – which will make your cake pops a unique treat. Binders like melted dark chocolate are also excellent choices in making vegan friendly cake pops. With a few simple swaps it is quite easy to make tasty cake pops that are both suitable for vegans and foodies alike!
Allergen Information
When it comes to allergens, cake pops are something of a wild card. Many manufacturers and bakeries use eggs, milk, or wheat-based products in their ingredients, so it is important to pay attention to the label before consuming. Furthermore, many cake pops on the market today are considered "vegan friendly," meaning they are made without any animal products or by-products and use natural ingredients like fruits, vegetables, nuts and grains. Additionally, when making your own at home, vegan cake pops can be created by replacing the eggs and dairy ingredients with vegan versions like margarine or egg replacers.
However, it is advised that you confirm with the bakery before buying meatless cake pops as many bakeries might still use buttercream frosting while creating them. Additionally, some ingredients like coloring might not be readily available in vegan versions at certain stores and might contain animal products such as animal gelatin. To ensure that a product is truly vegan friendly ,it's always best to check with either a manufacturer or a bakery before purchasing it.
Frequently Asked Questions
Q: How much is a cake pop at Starbucks?
A: A single cake pop at Starbucks costs $1.95.
Q: What flavors of cake pops does Starbucks offer?
A: Starbucks generally offers vanilla and chocolate cake pops.
Q: Does Starbucks offer other flavors of cake pops?
A: Yes, Starbucks sometimes offers seasonal flavors, such as pumpkin spice or red velvet.